Planets
Neptune and Triton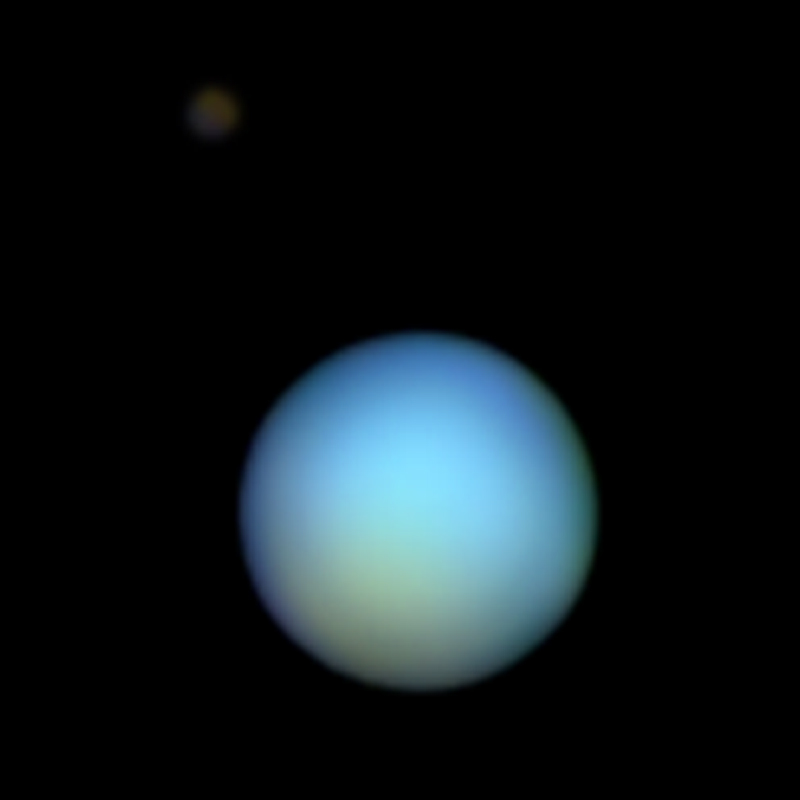 Astro-Physics 155EDF, Baader FFC, stack of 1000 frames.
Published in Astronomy magazine, March 2005.
******
A storm appears on Saturn
January 31, 2006
The storm is the light feature at about the 2:00 position on the planet's disc.
A-P 180EDT, Baader FFC, DMK 21BF04 camera, LRGB filters.
******
Uranus and its moons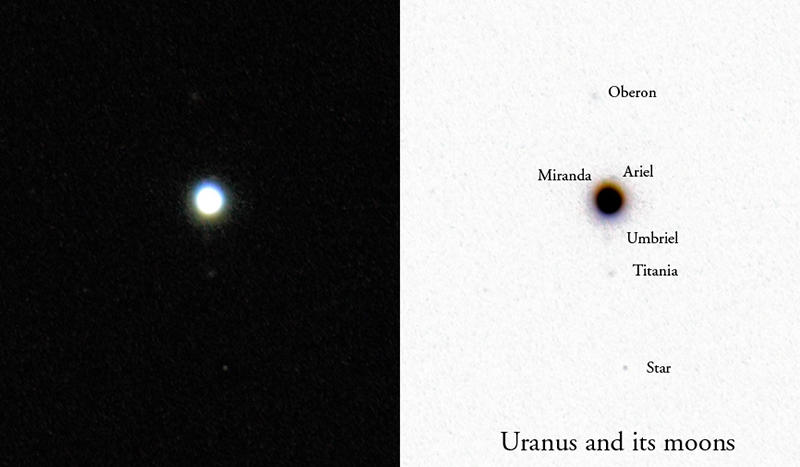 The Uranian system
Uranus overexposed to reveal its moons.
Angular separation of Miranda and Ariel
2.7 arcseconds at the time.
******
Dust storm on Mars