Tables
Slipper-foot tray-top tea table, Newport 1750-70
Attributed to the Goddard-Townsend family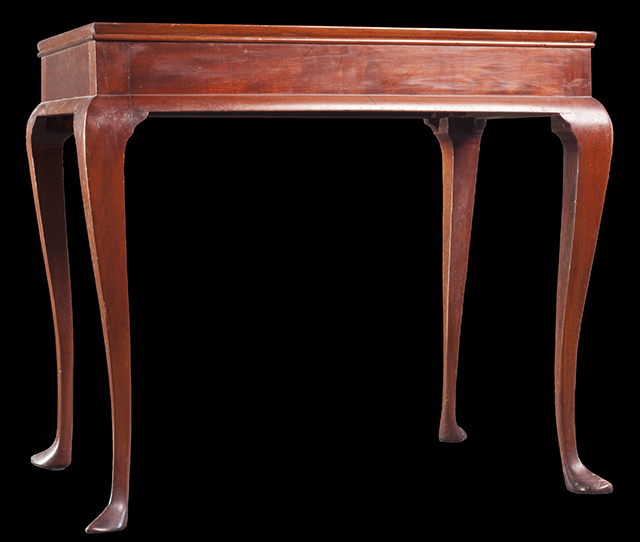 This was our first purchase from Leigh Keno. It was a real reach financially, but I had decided to go for some high-end pieces. It meant we would have to slow down and buy fewer things, but each would ultimately be more satisfying. Leigh became one of the superstars of the trade, appearing on Antiques Road Show and then other television programs with his brother Leslie. Despite the fame, Leigh has never acted like a "big shot," and has fed us a few really nice things over the ensuing years.
The Goddard and Townsend relatives are arguably the most famous American furniture makers. These Quakers had a sense of style and superior construction in everything they made. The graceful simplicity of the legs on these tables must be seen and felt to be appreciated.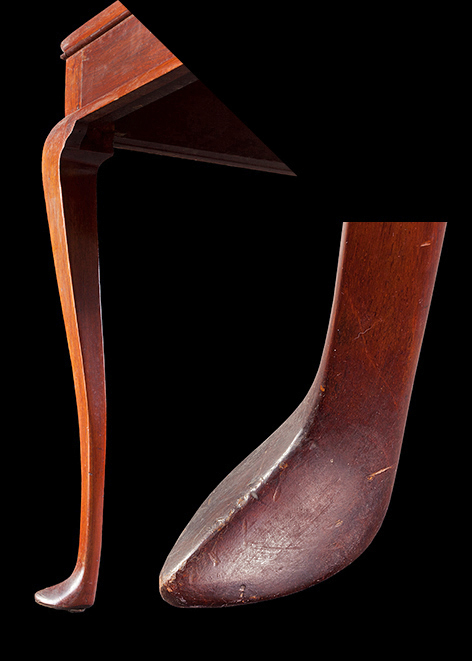 Sideboard, New York, 18__
Bearing the lable of Michael Allison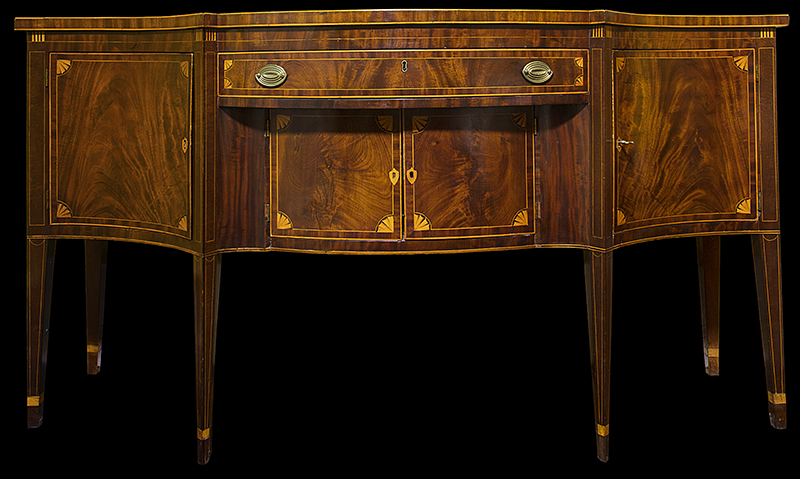 We bought this from an estate sale in Memphis. It is increasingly uncommon, but there are some great pieces still out there. John Harris told me about this one. It's one of those things that speaks as soon as you see it. There was no question it was the real thing. My only concern was condition, but it's in great shape.
Michael Allison was a contemporary of Duncan Phyfe and one of the great cabinetmakers in New York at that time. This piece carries the lable on the drawer. It was advertised in Magazine Antiques in 1961.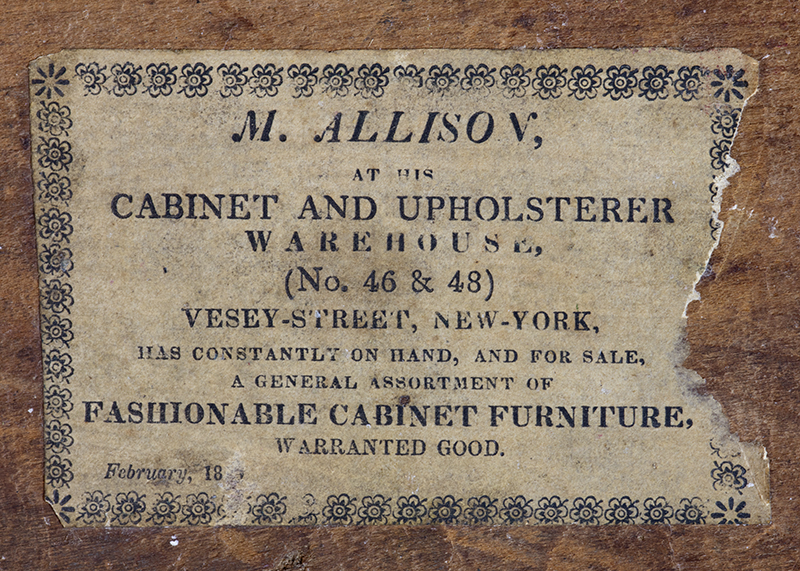 Serving table, American, 1835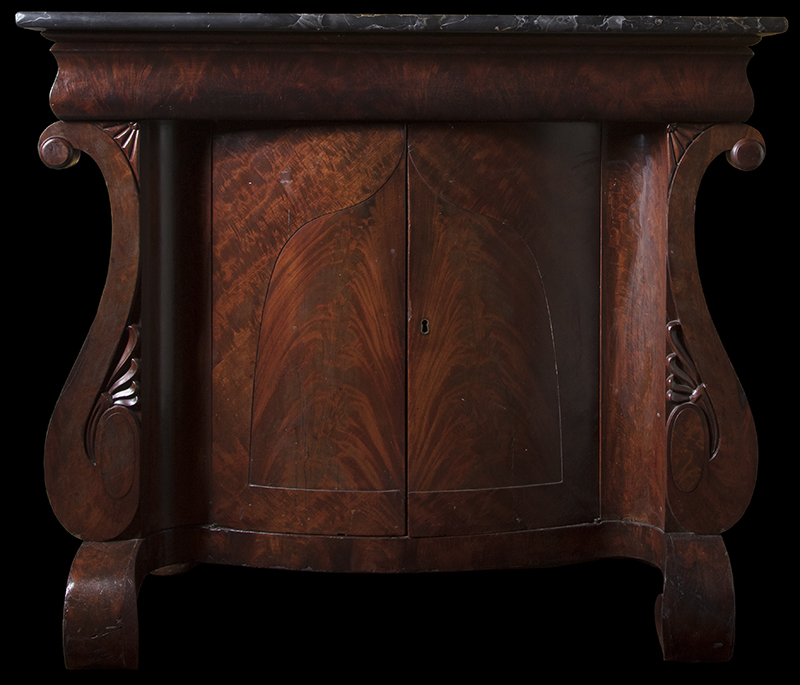 Probably made in New York. Purchased from Owens, Boaz, Alabama.
Also known as a brandy table, but in Southern homes these are called Mint Juleps.
Beautiful curves, amazing grain. A picture does not do it justice.
Candle stand, Connecticut, late 18th century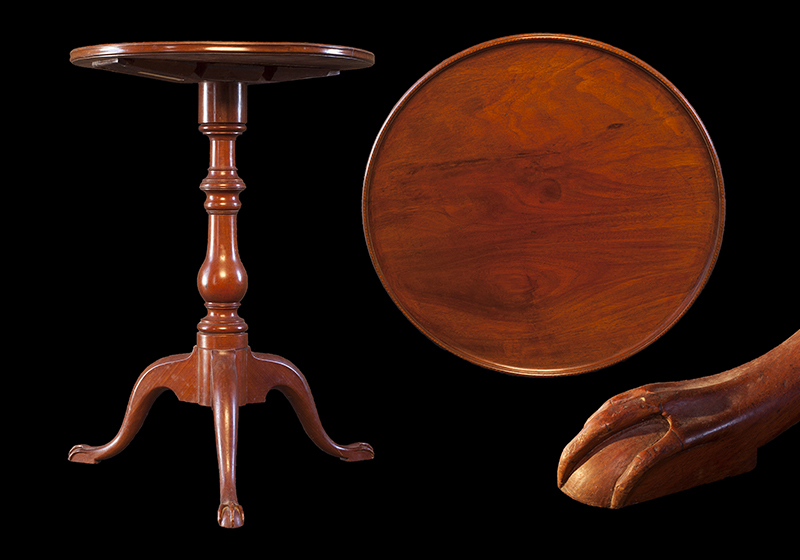 Purchased from Zeke Liverant. Constructed of cherry. Dish top with inlay on the rim, nicely turned pedestal, and "rat's paw" and ball feet.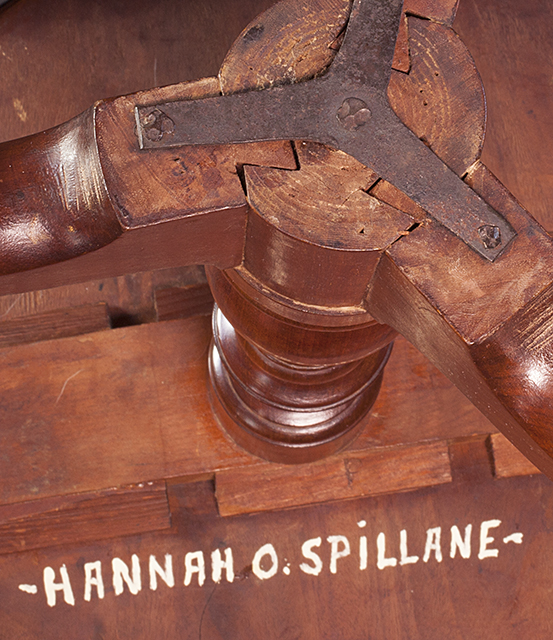 Bottom detail. Hannah Spillane was a former owner who lived in Connecticut.
Tavern table, New England, 18th century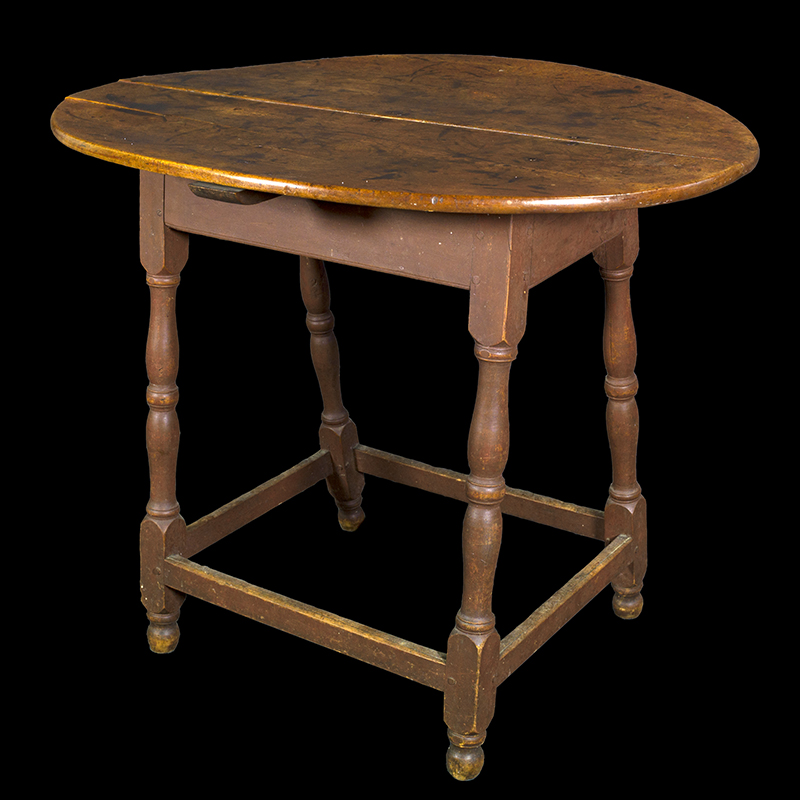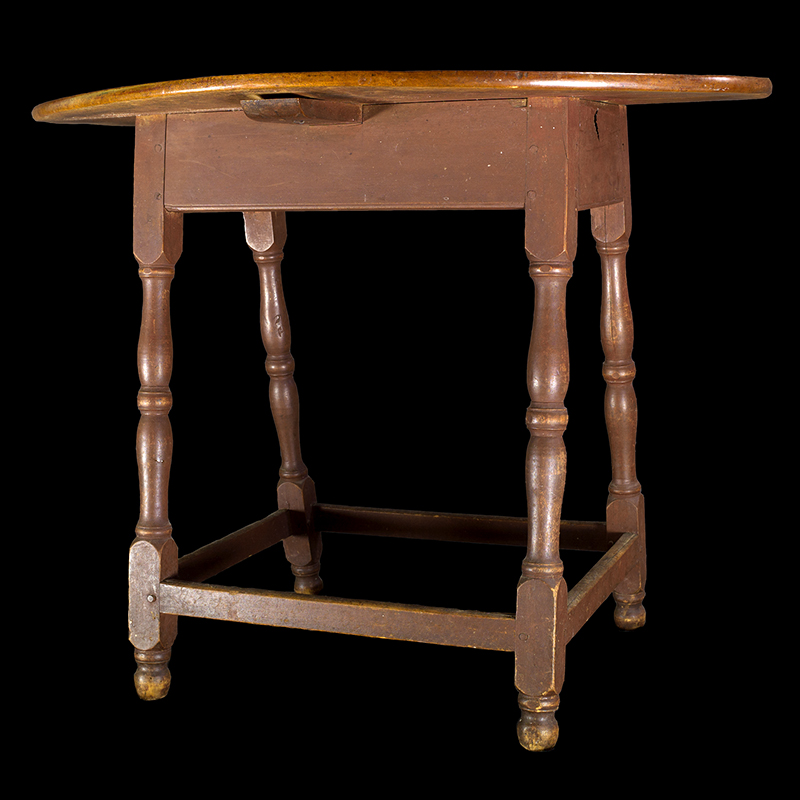 The stand retains most of the original red paint.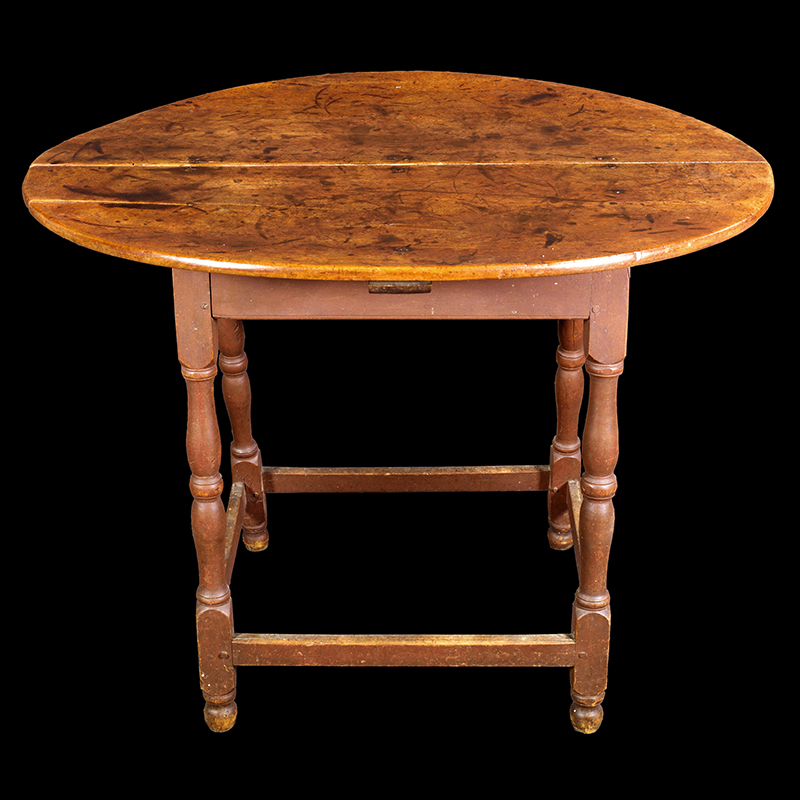 Purchased from Samuel Herrup.
Dining table, England, 1800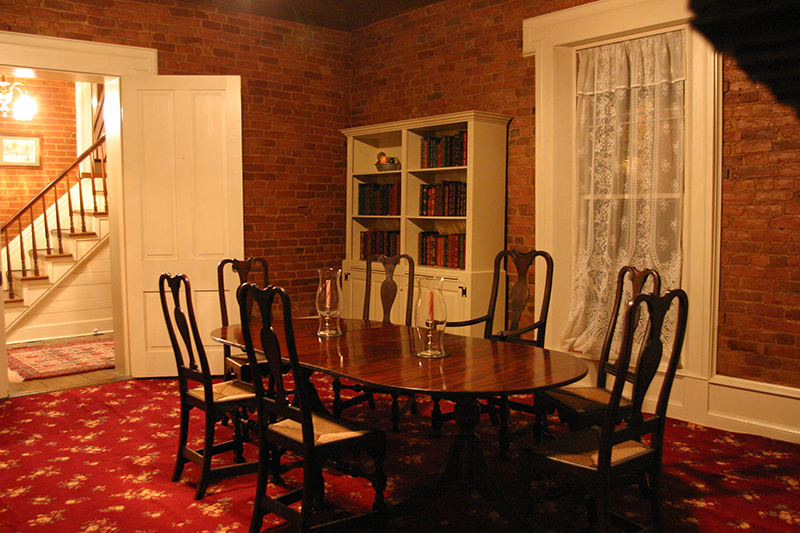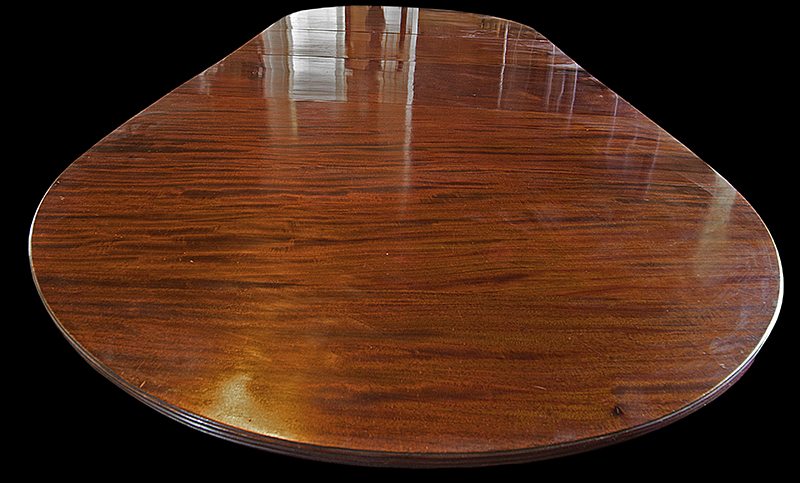 />
Purchased from Stephen Colcagni. Dense Santo Domingan mahogany in the Sheraton style with two pedestals.
Sawbuck table, birch, northern New England, 18th century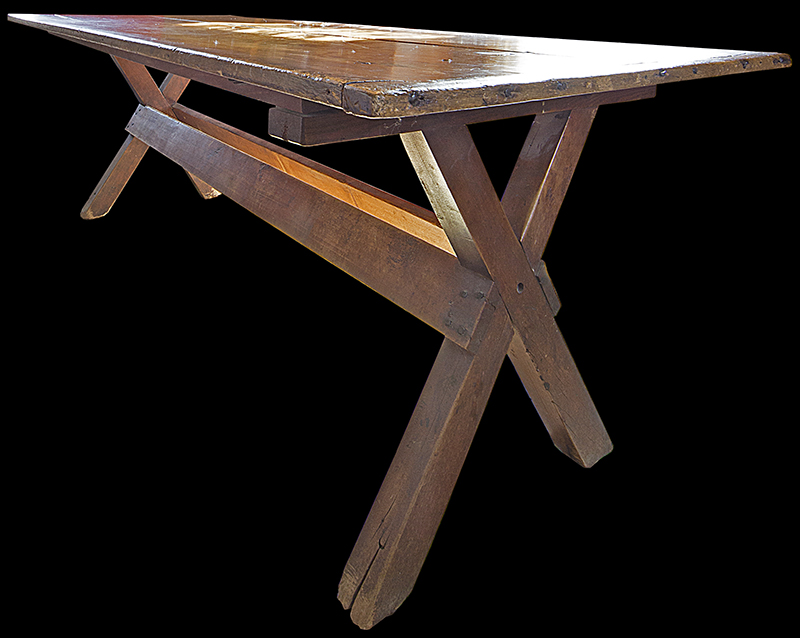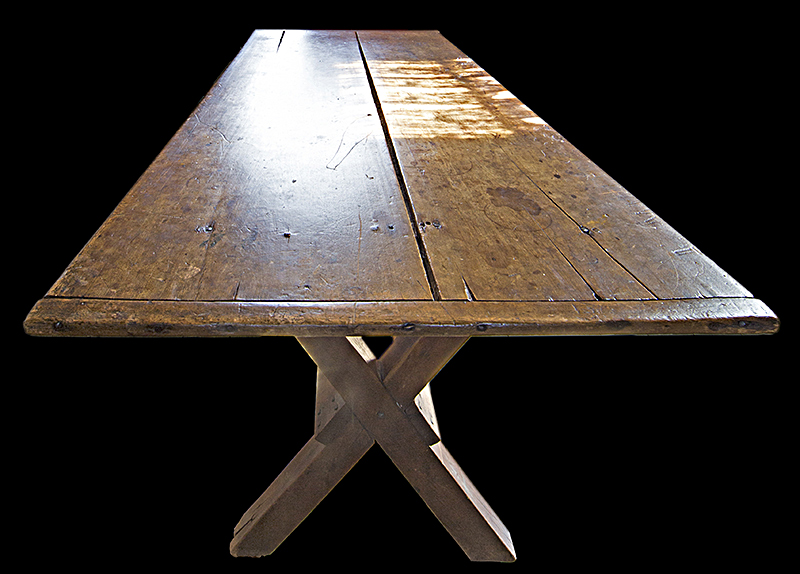 Purchased at auction through Leigh Keno.
Most of these are fake. This one is not. Something about it in the catalog "talked to me," so I asked Leigh to go take a look. When he bought it, another dealer came up to him and asked "Why did you buy this?"
His reply: "Because it is real. I have a client who appreciates that."
I also appreciate Leigh Keno. Despite being a famous TV personality, he is a great guy. One look should tell you that this is not a million-dollar table. Leigh was kind enough to go down to the auction house, look the table over, buy it, and arrange shipping to us. He made about $600 on the whole deal.
The name comes from the crossed legs. It is the same basic design for a sawhorse, aka sawbuck. When the roman numeral "X" was printed on ten-dollar bills, they also began to be called sawbucks. We have this table in the back room of the cookhouse. It's for casual use, and has held up nicely for thousands of Warner family meals. 33" wide x 77 1/2" long x 27" tall.
Card table, northern Massachusetts, 1800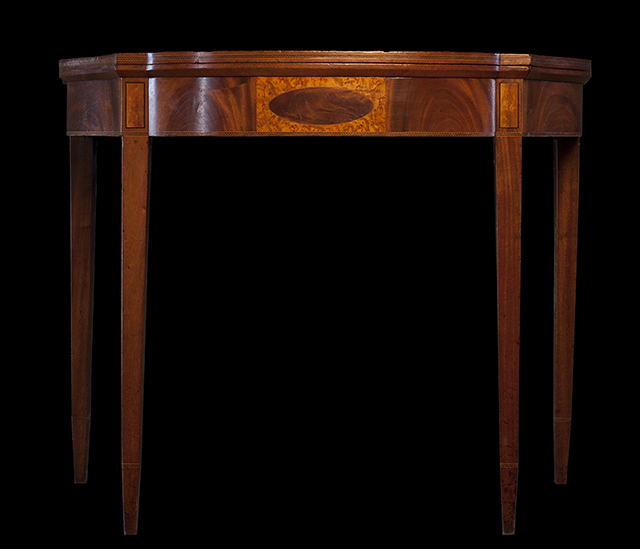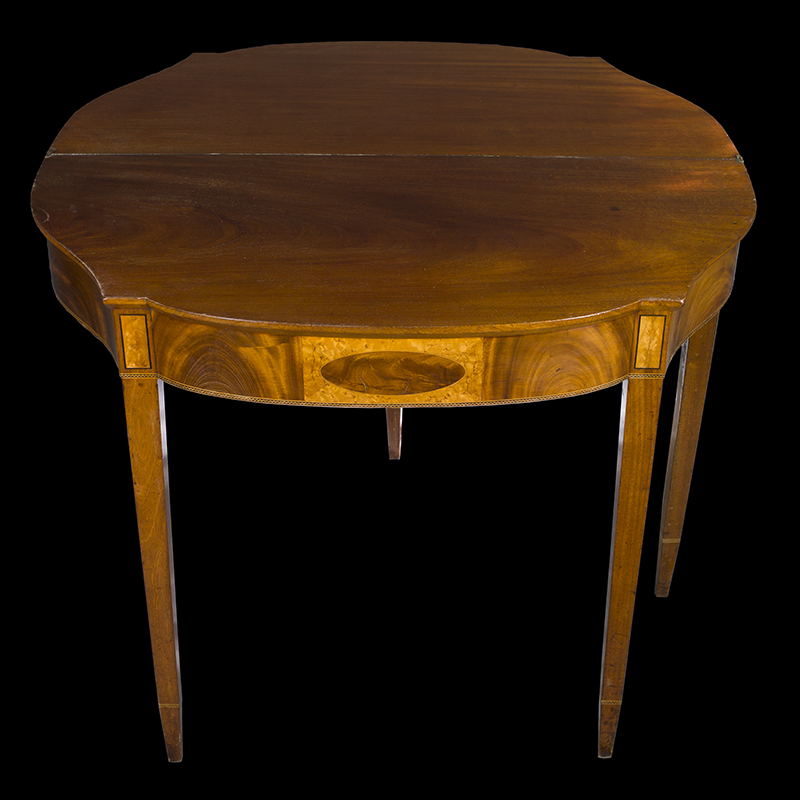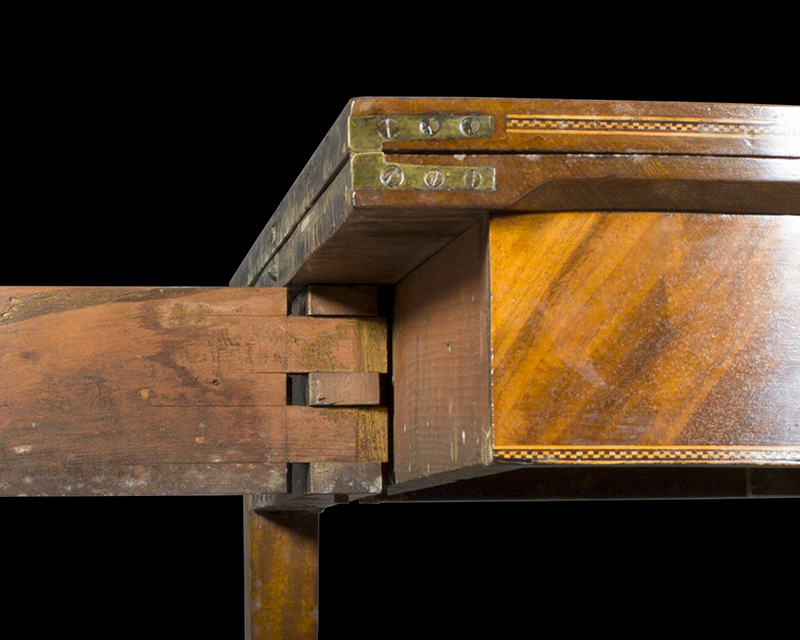 Purchased from Peter & Jean Richards.
Sideboard, England, 1785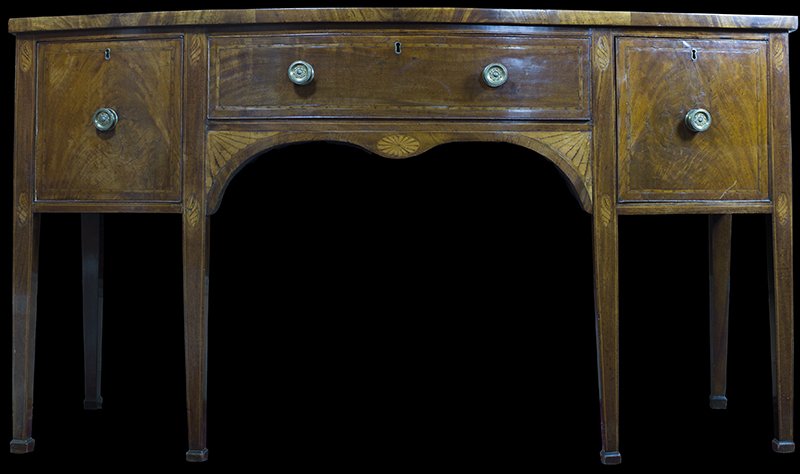 Purchased from Stephen Colcagni. Mahogany with inlays.
Gateleg table, England, late 17th century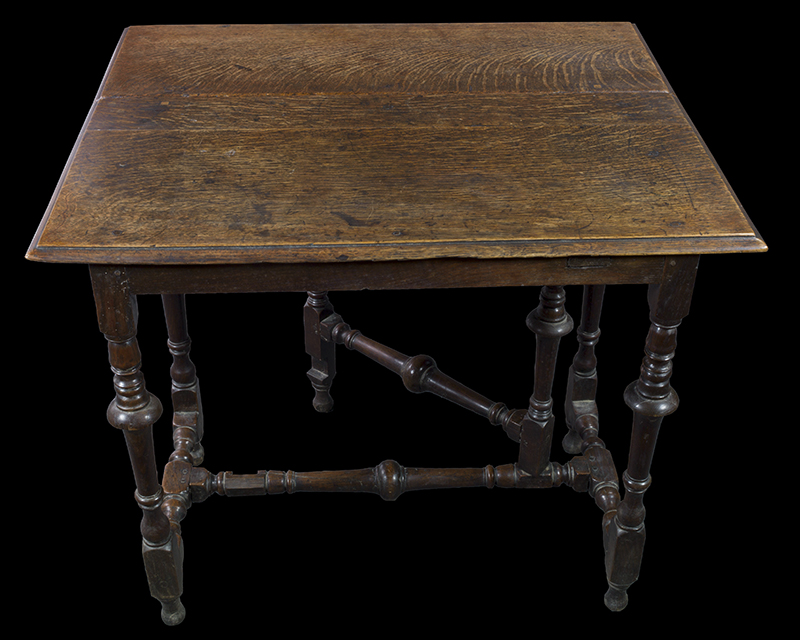 Purchased from Robert Brown and Richard Tanner.
Small table with single drawer, walnut, England, mid 17th century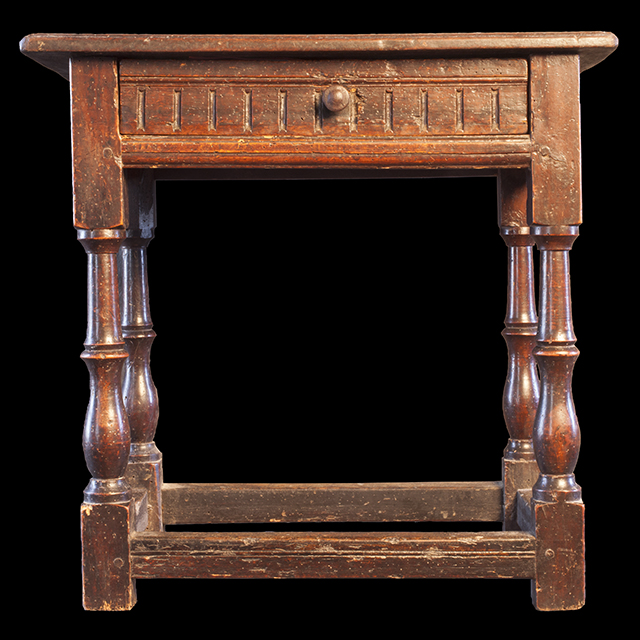 Purchased from Robert Brown and Richard Tanner.
Side table, Connecticut river valley, 1800.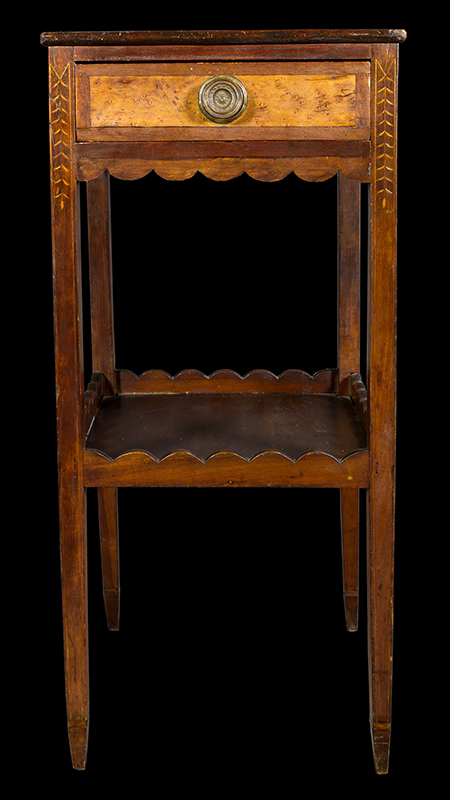 Purchased from Samuel Herrup. One-drawer inlaid side table, cherry with poplar and pine secondary and birds-eye maple drawer veneer, Southern New England, circa 1800. The scalloped tray form is associated with Portsmouth, NH, but this interpretation is more likely from the Connecticut River Valley. Height: 29 1/2"; Width: 13 1/2"; Depth: 15 1/2"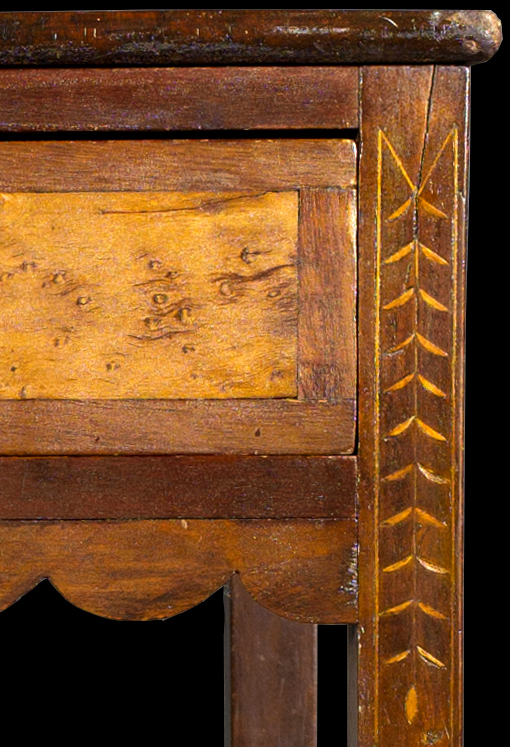 Card Table, English, 18th Century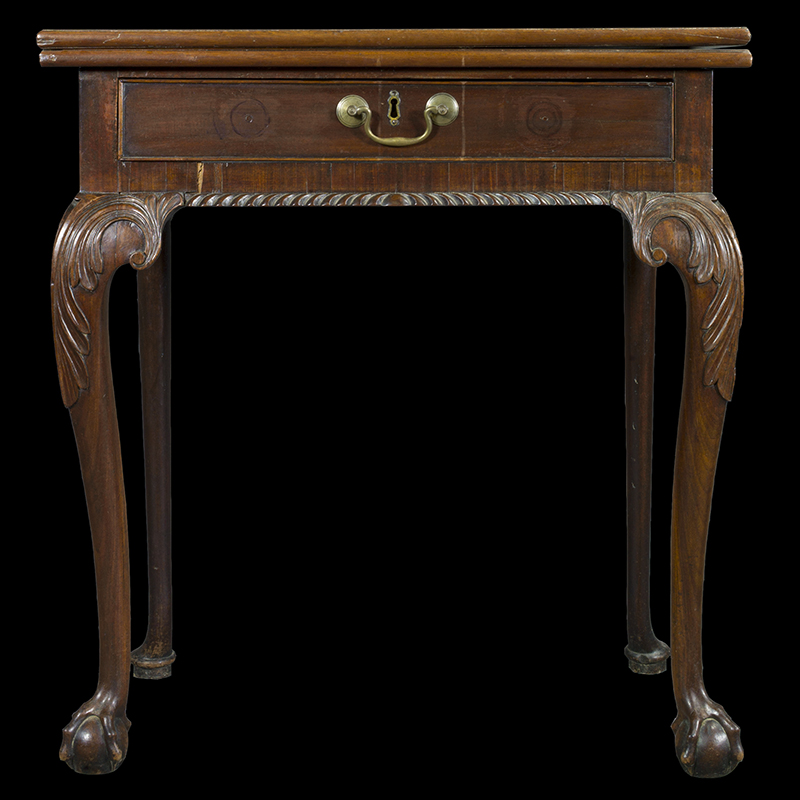 At some point, a previous owner placed Regency-style knobs. These have been replaced with appropriate bail handle in original holes.