Maps
A Map of the Tennassee (sic) Government, 1794.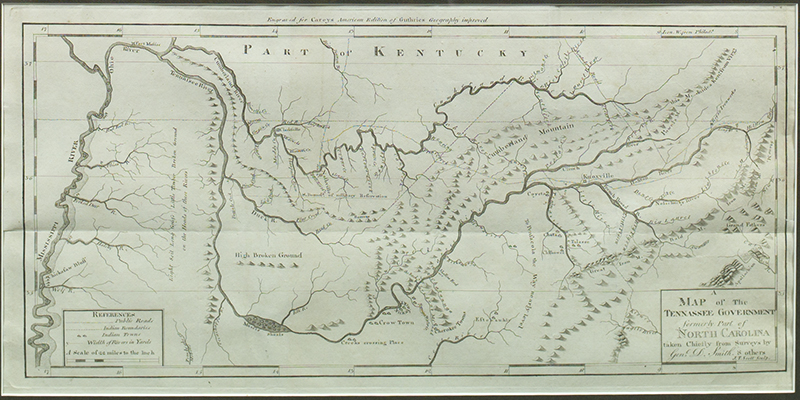 Issued two years prior to admission to the Union as a state, this is the earliest map showing Tennessee as its own entity.
Map maker: Carey
Title: A Map of the Tennassee Government, Formerly Part of North Carolina. Taken Chiefly from Surveys by Genl. D. Smith & Others.
Date: 1794
Information: State 1
Size 24 x 52 cm ( 9 1/2 x 20 1/2 inches)
Condition: Uncolored. Tear 2" into blank area below and fold split repaired verso; o/w vg to fine.
Reference: Wheat & Brun 650
Region: United States: Tennessee
Catalog: Heritage Map Museum 10th Anniversary Antique Map and Atlas Auction: December 6, 1997.
Item # 72. Illustrated.
AMPR Volume 1997-1998
Purchased from Murray Hudson.
More maps and prints to come when I get time.