Clocks
Long case clock, Stephen Taber, New Bedford, Massachusetts, 1800

Mahogany case with brass stop-fluted columns typical of the Roxbury clocks. The case was possibly by the New Bedford cabinetmaker Reuben Swift.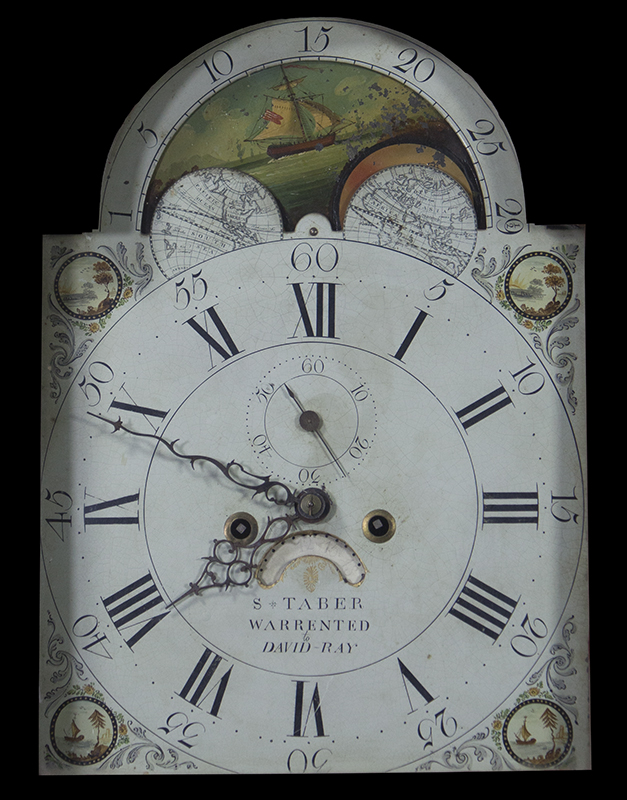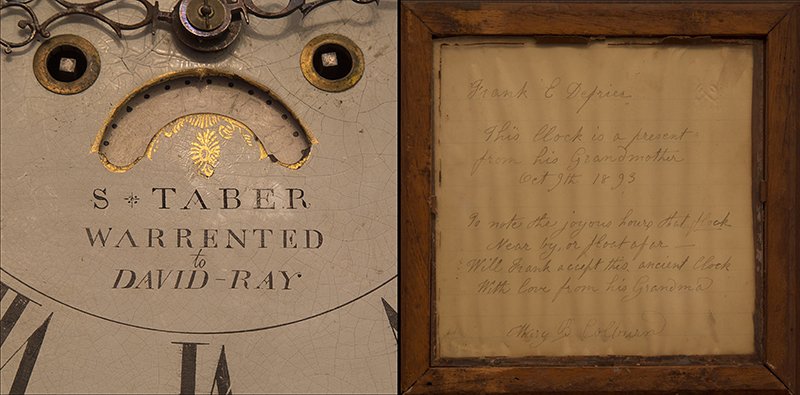 The clock face was painted by the American firm Willard and Nolen. The maker's name is commonly present, but it is rare to also see who the original owner was. David Ray was a sea captain. This is also a presentation piece, passed on from grandmother Mary B. Colburn to grandson Frank E. Defries in 1893. The label is affixed to the inside of the cabinet door.
Long case clock, Pennsylvania, 1820-40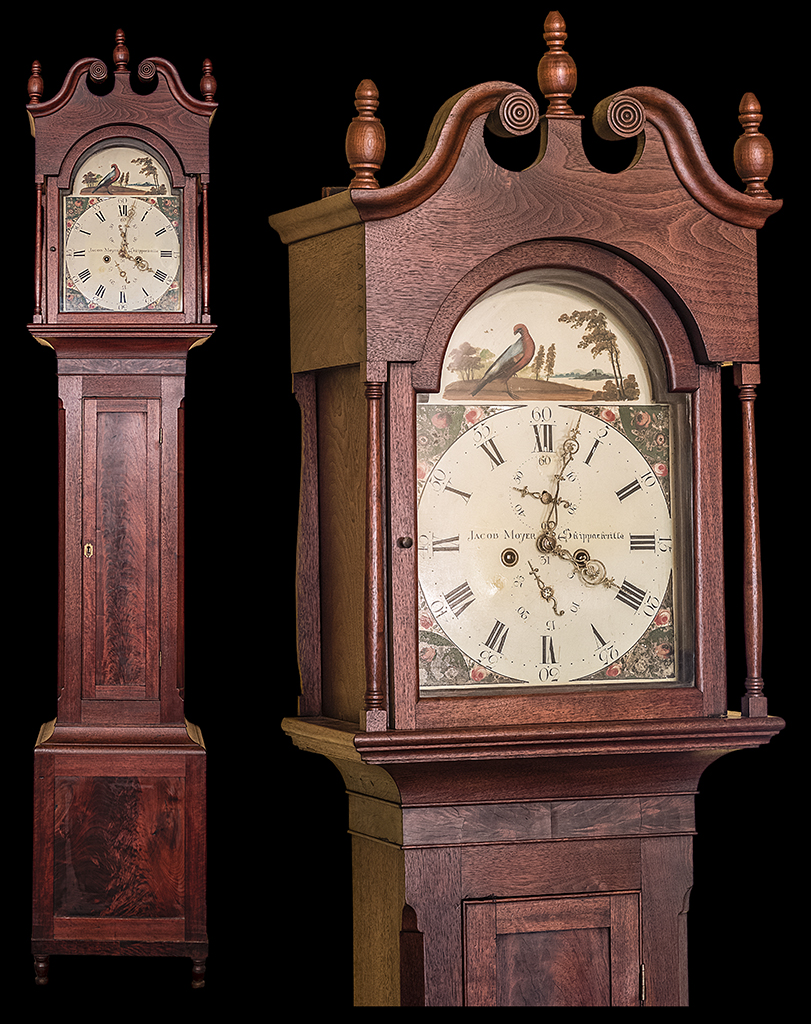 Jacob Moyer was a Pennsylvania German Baptist clock and watchmaker. This clock was made in Skippack, PA, formerly known as Skippackville. Walnut case with door of solid feathered burl, not veneered. After a brief career, he married a Mennonite and went back to farming to support twelve children.
Bracket clock, England, before 1733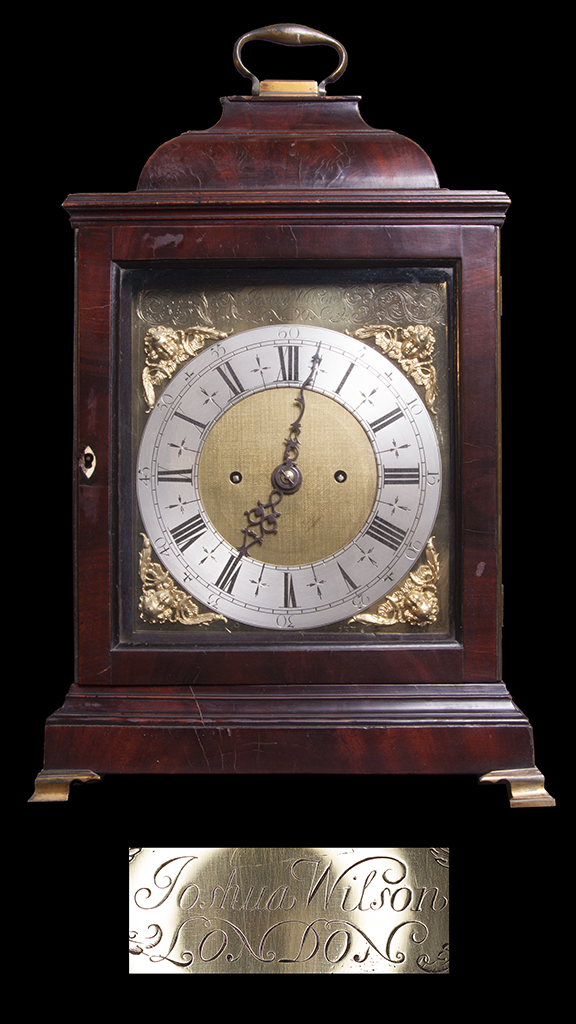 The earliest bracket clocks had a weight-driven pendulum, and required a bracket to hang them on the wall. Spring-driven versions such as this one were more versatile, and could be set up on any flat surface. Joshua Wilson, 1688-1733.
Long case clock, John Moore, Hindon, Wiltshire, England, 1790.